Djrum – Hard To Say / Tournesol [R & S Records]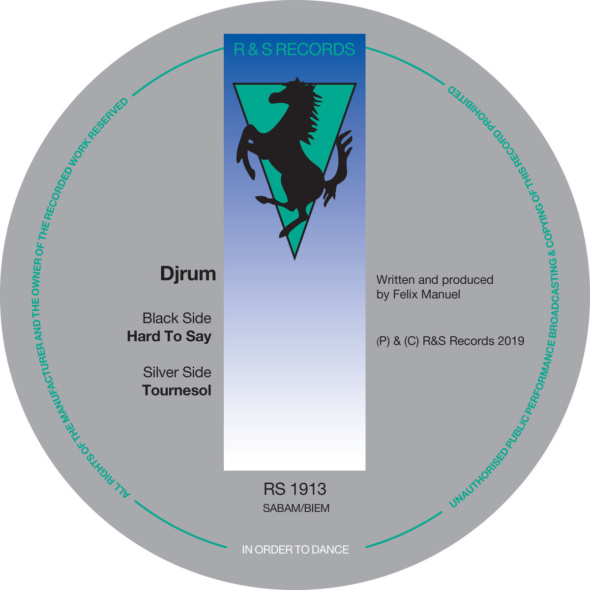 Djrum ist für mich einer der vielseitigsten Produzenten die es aktuell so gibt. Mit seinen Releases beschreitet er immer wieder neue Genres und Tempos oder wechselt diese auch gerne Mal innerhalb eines Tracks.

So werden auch auf seiner neuen R & S Single Hard To Say / Tournesol die Grenzen weiter ausgetestet. Während Hard To Say mit einer Mischung aus verträumten Atmosphären, Vocals und straighten 4/4 Kicks auf 170bpm überrascht, wird Tournesol zu einer kleinen Reise in fast elf Minuten.
Nach einem verspielten Intro paaren sich Drum&Bass Drums mit 4/4 Kicks welche im laufe der Zeit die Führung übernehmen. Hin zum zweiten Teil wird es noch einmal etwas entspannter bevor junglige Amenbreaks dem Track noch einmal eine komplett neue Richtung geben.