Submorphics – Kodak Dreams [The North Quarter]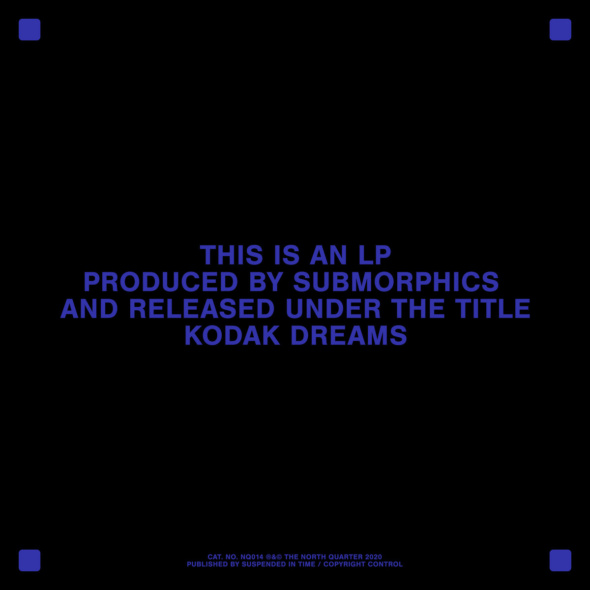 Zum Wochenende empfehlen wir zuhause bleiben und Musik hören! Eine gute Grundlage dafür bietet das neue Submorphics Album Kodak Dreams. Dieses wurde heute auf The North Quarter veröffentlicht.
Ein schwarzes Cover mit der Aufschrift "This is an LP produced by Submorphics and released under the title Kodak Dreams". Damit wäre schon fast alles gesagt. Inhaltlich steckt hinter dem schlichten Cover eine großartige LP mit insgesamt 14 Songs. In jedem Track wird der typische Submorphics Sound mit Soul Samples und analogen Moog Pads verkörpert. Kodak Dreams ist ein Album was durchaus als Modern Soul bezeichnet werden kann. Neben Liquid Drum&Bass Songs sind auch immer wieder Interludes mit HipHop Beats eingebaut, die das Album auflockern und einen gewisse Atmosphäre aufbauen.
Der in Den Haag lebende Künstler setzt in seiner LP auch auf einige Kollaborationen mit Vocal-Künstlern wie T.R.A.C., Big Brooklyn Red oder Selfsays, die alle im Rap und HipHop zuhause sind. Meine persönlichen top Tracks sind "Ithaca Blues" und "Feel So Blue" die den klassischen soulful Drum&Bass verkörpern und an alte Phunkfiction oder Future Retro Produktionen erinnern.