Anile – Sheets of Empty Canvas [The North Quarter]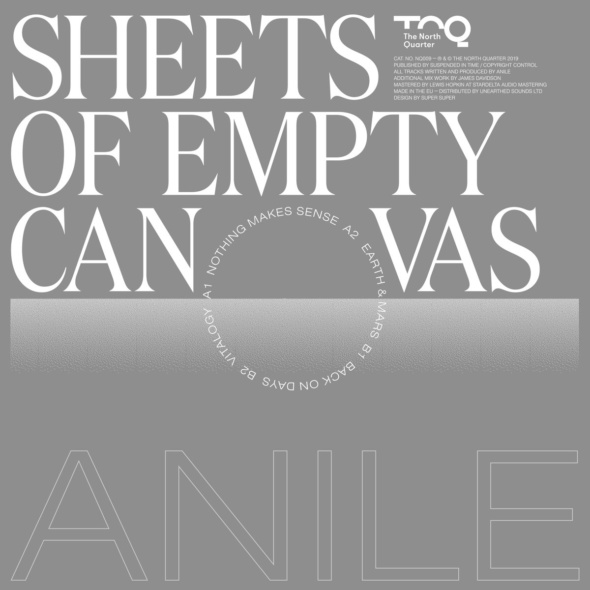 Nach Redeyes, Tokyo Prose, FD, Submorphics und Zero T, gehört nun auch Anile zur Familie des niederländischen Labels The North Quarter, welches von Lenzman gegründet wurde. Mit dem Release "Sheets of Empty Canvas" veröffentlicht der britische Produzent, nach etwas kleiner Durststrecke, eine EP die besser nicht sein kann. Deep und liquid, entspannt und energiegeladen, Anile trifft mit diesem Werk genau unseren Geschmack.
Ein Highlight auf der EP ist der Tune "Nothing Make Sense", der von mir sehnsüchtig erwartet wurde. Die Grundatmosphäre sowie die pulsierende Bassline erinnert an alte Metalheadz Scheiben. Interessant ist auch die Verwendung von wechselnden Hi-Hats über die gesamte Tracklänge.
Etwas melodischer geht es in den beiden Liquid-Tunes "Back on Days" und "Forever Last Out" zu. Hierbei stehen die für TNQ typischen soulful Piano Samples im Vordergrund. Dagegen sorgt Im Tune "Earth & Mars" die Reese Bassline für reichlich Energie. Insgesamt ist es eine sehr gute EP, die in Zukunft öfters bei uns laufen wird.