Diese Veranstaltung hat bereits stattgefunden.
15 Jahre PLAY! w/ The Prototypes & K-Motionz + †i† Floor
12 Januar I 23:00

-

13 Januar I 6:00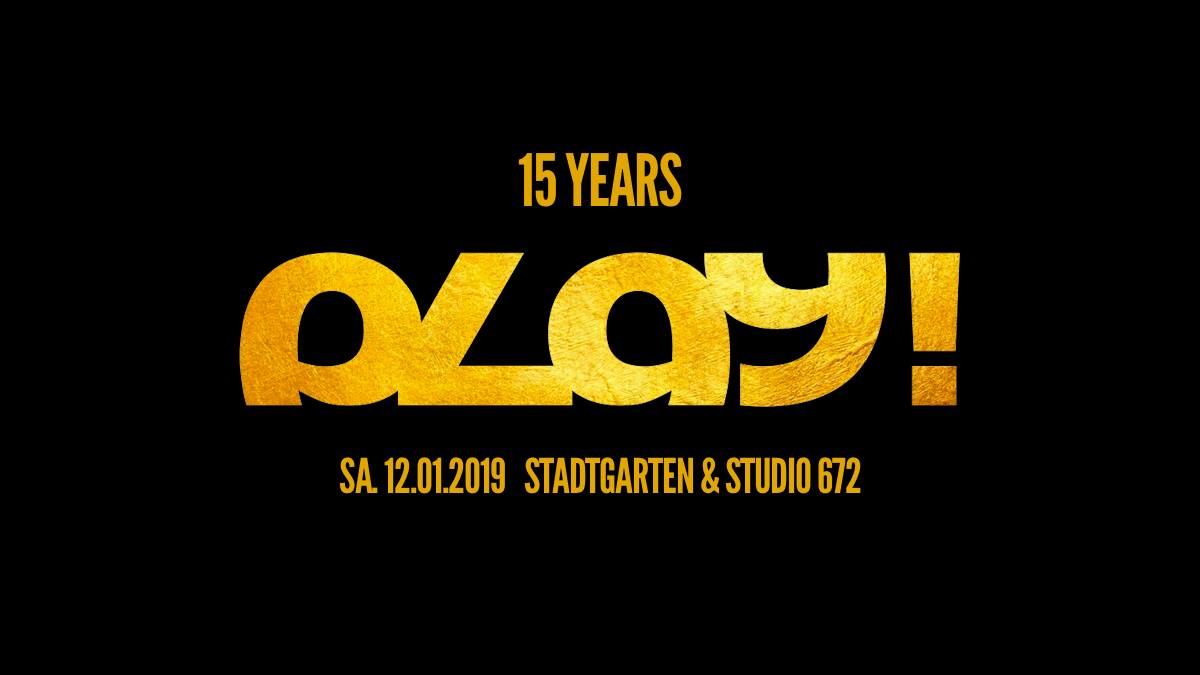 Im Januar 2004 gab es unser erstes Event unter dem PLAY! Banner im Kölner Stadtgarten, in dem Ort, an dem wir jetzt exakt 15 Jahre später zurückkehren. Wir sind unglaublich stolz und auch ein wenig gerührt, dass wir diese lange Reise mit euch gegangen sind und ihr uns bis heute begleitet habt. Feiern wollen wir das Ganze mit einem zünftigen Lineup, u.a. mit THE PROTOTYPES + K Motionz + einem Techno Floor im Studio 672, gehosted von BEATS x BASS x Cologne und †onigh†.
Saal – 15 Years PLAY! (Drum&Bass):
The Prototypes (Get Hype, UK)
K-Motionz (Low Down Deep, UK)
Ly Da Buddah (Brain Klub, Braunschweig)
Kolt Siewerts (PLAY!)
Jaycut (PLAY!)
Void (PLAY!)
Rascal MC (PLAY!)
Visuals by Sektion Bewegtbild
Studio 672 – hosted by †i† (Techno/House):
Antipolar (Break New Soil)
Björn Grimm (Beats of Cologne)
Klangfarbe Antifeind (†i†)
Kevin Arnold (Beats of Cologne)
Jonas Neumeyer (Interstate 94)
Facts:
Sa. 12.01.2019, ab 23:00 Uhr
15 Jahre PLAY!
Stadtgarten + Studio 672
VVK: 10,90€ (zzgl. Geb.)
Abendkasse: vor 00:00 12,-
Nach 00:00 Uhr: 15,-
Tickets: https://play.ticket.io/