Punchmix Episode 34 – Leniz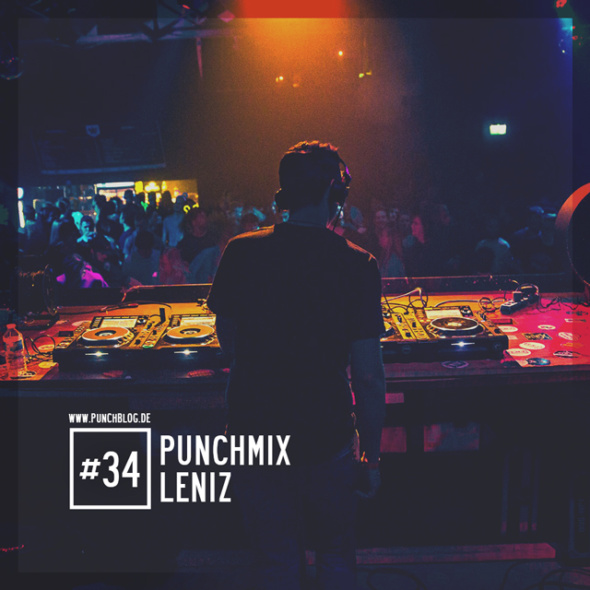 Auch das Jahr 2020 beschert uns ein paar Guestmixes in unsere Punchmix Serie. Die 34. Episode kommt von einem jungen Talent aus den Niederlanden. Mit 18 Jahren ist Leniz ein Vorreiter für die nächste Drum&Bass Generation. In einem Alter in dem viele nicht mal einen Club besuchen dürfen, schaut der Niederländer schon auf einige internationale Gigs und Releases zurück.
Mit jungen 12 Jahren begann Leniz Leidenschaft zur Musik und zu dessen Produktion. Durch die Einflüsse aus anderen Stilrichtungen wie HipHop, Trap, House oder Ambient entwickelte Leniz seinen eigenen Sound. Dieser ordnet sich im klassischen Liquid Drum&Bass ein und enthält flächige atmosphärische Elemente, tiefe Basslines und entspannte Vibes. Auch deepe Roller und Jungle-Sounds gehören zu seinen Vorlieben. Leniz Tunes wurden auf Labels wie Celsius Recordings, Soul Deep oder Differential veröffentlicht. Seine letzte EP "Antarctica" erschien im Februar 2020 auf Fokuz Recordings.
Mit seinem Demo-Tune "Can't Get Over You" schaffte es Leniz bis in den Hospital Records Podcast [418] und wurde als Demo Of The Week ausgezeichnet. Ein schöner Amen-Roller, der besser nicht sein kann.
Im Punchmix #34 präsentiert Leniz seinen chilligen und entspannten Sound. Während die erste Hälfte von PowerLiquid geprägt wird, steht in Hälfte zwei der deepe Sound im Vordergrund. Eine perfekte Grundlage für ein abwechslungsreiches Set. Somit viel Spaß beim hören!
Photo by Floor Lieskamp Photography
Listen on Soundcloud
Listen on Hearthis
Tracklist
SiLi – Looove (Petroll Remix)
Blu Mar Ten – All Over Again (Kubiks Remix)
Dustkey – Gunpoint Stairs
Cosmic & Leniz – Go Along
Drums Origin – Infinite Orbit (Leniz Remix)
Dustkey & Petroll – Blow Fire (Telomic Remix)
Monika – Storm (Silence Groove Remix)
HumaNature Ft. Leniz – Voices
HumaNature, Radicall & chrizz0r – Free Your Mind
Auris – Infatuated
Bonobo – Kiara (Alexvnder Bootleg)
Commix – Painted Smile
Alix Perez & Ivy Lab – Arkestra
Linear – See You (SoulStructure Remix)
Hiraeth – I Will (ft. Phoebe Freya)
Alix Perez – Floating
Digital – Gateman
Kubiks – No Return
Stress Level & TC1 – Lost In Music (Part 2)
Command Strange – Rock Steady