ReDraft – The Wizard EP [Vandal LTD]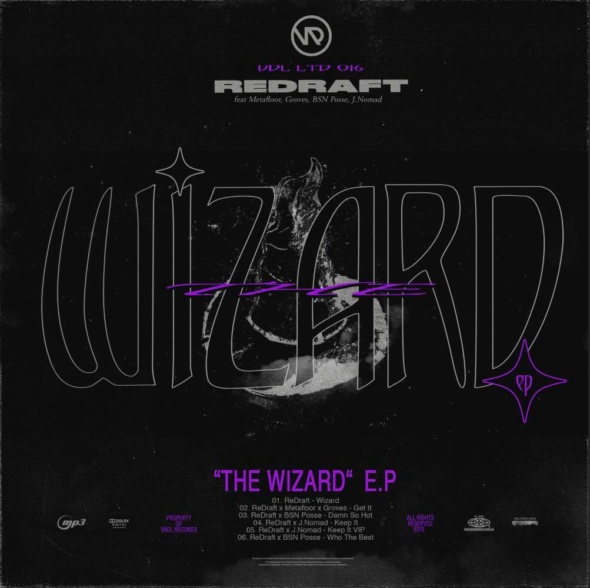 Nachdem ReDraft schon mit der True Game EP ordentlich Wirbel gemacht hat, hat er nun mit der The Wizard EP auf Vandal LTD das nächste heiße Eisen im Feuer.

Die sechs-Tracks starke EP featured allerhand Gäste, wie J.Nomad, BSN Posse, Groves und Metafloor, und gibt einen umfassenden Überblick über ReDrafts Können.
Egal ob 160 Footwork mit organischen Breaks und entspannten Rhodes (Keep It ft. J.Nomad), Halftime Jungle voller Atmosphäre (The Wizard) oder abgedrehte D&B Styles (Get It ft. Metafloor & Groves), zeigt ReDraft abermals sein Gespür für eingängige Melodien und lebendiges Arrangement.
Dementsprechend sorgt die EP von vorn bis hinten für gute Laune und punktet mit 6 von 6 Knallertracks.