Touchy Subject – The General EP [Rua Sound]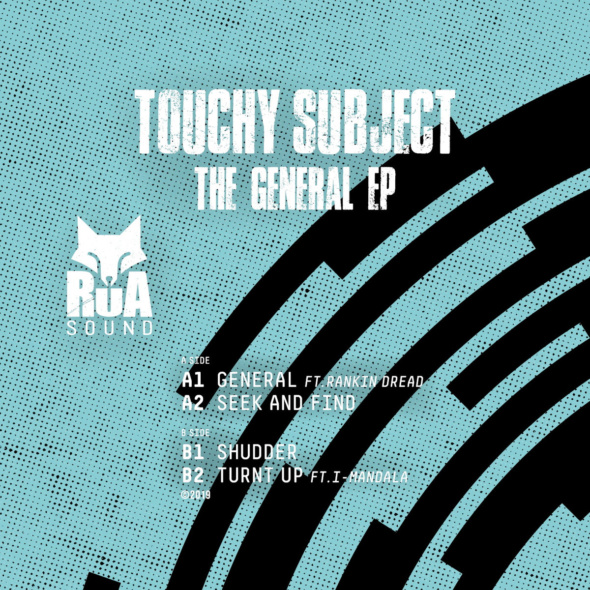 Nach einer kleinen Pause releast Touchy Subject seine inzwischen zweite EP für das irische Rua Sound Label.

Ähnlich wie es schon auf der Skyward EP war, macht auch die The General EP mit einer modernen Jungle-, Dub- und Beatsmischung ordentlich Dampf.
Abgesehen von Shudder, mit seinen abgedrehten Bass- und Synthlines, arbeiten alle Tracks mit dubbigen Vocals. Das macht besonders auf Seek & Find, wo sich das Vocal mit stimmungsvollen Bläsern kreuzt, eine exzellente Figur.