DJ Die – Lik It Bak [Free Download]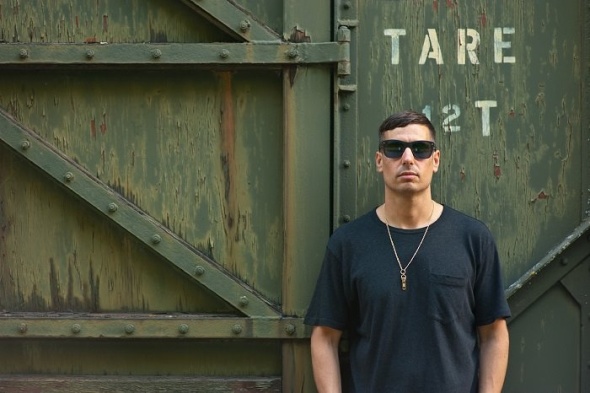 DJ Die scheint einen guten Tag zu haben oder ist einfach schon in weihnachtlicher Stimmung. Denn über die Bandcampseite seines Label Guttefunk verschenkt er seinen Jungle- Track 'Lik It Bak'. Da bleibt nicht mehr als Danke zu sagen!
Update: In einem Facebook-Post erklärt DJ Die nun doch noch ein paar Umstände zum Track und wie er sich als Drum & Bass Artist fühlt.
Hi People

I would like to take time out to be 100% honest with you and let you know how about how i feel about being considered a (D&B) producer and DJ so there are no preconceptions about what it is i do .

Since around 1992 Ive made a whole lot of music in the Jungle / Drum & Bass field. Its something I've been very lucky enough to have been a part of.

I am so proud to have been able to have contributed. Along with my peers and comrade's we have trail blazed a scene and style of music that would influence and generation and inspire the world. I am VERY proud of my work with Full Cycle Records, V Recordings and Reprezent & Dope Dragon and am honoured to meet people all the time who still own and cherish copy's of my records. This means SO much to me.

I love Jungle / Drum and Bass music dearly and it is the foundation of every thing i do but it doe's not define me as a producer and artist in 2016.

Ive been making music since 1989 and my history goes back to early House Music and Rave also Hip Hop, Ska and Punk & Hardcore before that.

This track 'Lik It Bak' i have given away is over 5 years old and is probably the last 174 roller Ive made solo on my own. I wanted to give you something you know me for but also i would like you to understand there is so much more i want to do within music.

To the people asking 'Why don't you make more D&B or 174 rollers' ? Its like this :

To be confined to working around one tempo does not make me happy inside and i want to be happy. Its hard to keep producing this music over and over again when Ive done so much within this genre already. I prefer to take a more free approach and just see what happens. I love to make music at all tempos and have big interests in House & Hip Hop as I've already said but also Boogie Funk, Disco, FootWork, Rave, Soul, Broken Beat, Dub, Reggae, Tecno and the unknown yet to be defined music of the future. It a shame to have to use genre's to decribe music but i guess thats the way it is.

I still make Jungle Style beats regularly and have music in work's with Dismantle as Diemantle and Addison Groove and some solo stuff too.

This also refect in the way i like to DJ. I feel and night of music should be journey to the top with great scenary with a fantasic view when you reach the summit. This is what a GutterFunk Party is all about.

I've not given up anything, Ive just evolved and i hope you can too.

Anything is possible so with all due respect don't expect anything and you will get everything .

Hope you enjoy this free DL 'Lik It Bak' and keep you ears and minds open. Listen out for more good music on GutterFunk where the only rule is there are none.

Peace and Dub.