Total Science – Notes Of Blue EP [Metalheadz]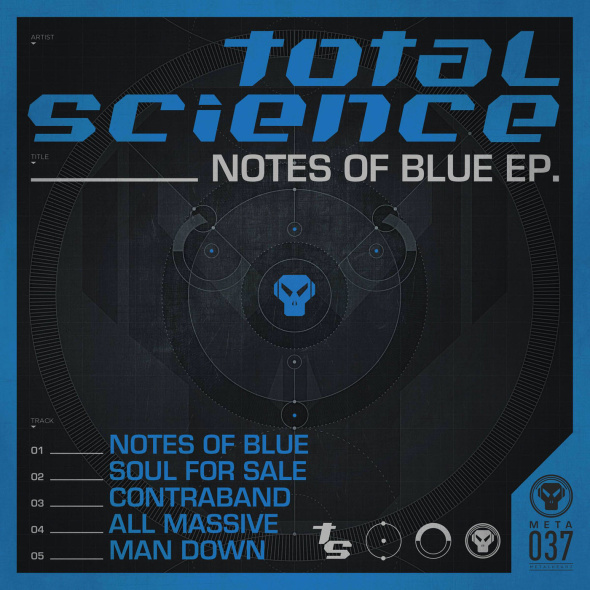 Es gibt wohl kaum ein Label auf dem das Urgestein Total Science nicht mit dem ein oder anderen Tune vertreten ist. Nun kehren die Beiden mit der 'Notes Of Blue EP' auf das Drum & Bass Label schlecht hin, Metalheadz, zurück. Und bei Metalheadz weiß man was man bekommt: Viel Drum und viel Bass. Genau so klingt die neue EP von Total Science dann auch.
Die Sounds der Fünf-Track starken EP sind nicht zu viel und nicht zu wenig. Dabei schaffen es Total Science keine Langweile aufkommen zu lassen und eine große Bandbreite an Stilen abzudecken. So kann 'Soul For Sale' in jedem Liquidset seinen Platz finden und Tracks wie 'All Massive' oder 'Contraband' jedes Clubset aufmischen.
Alles in allem eine großartige EP von den großartigen Total Science, auf einem großartigen Label.