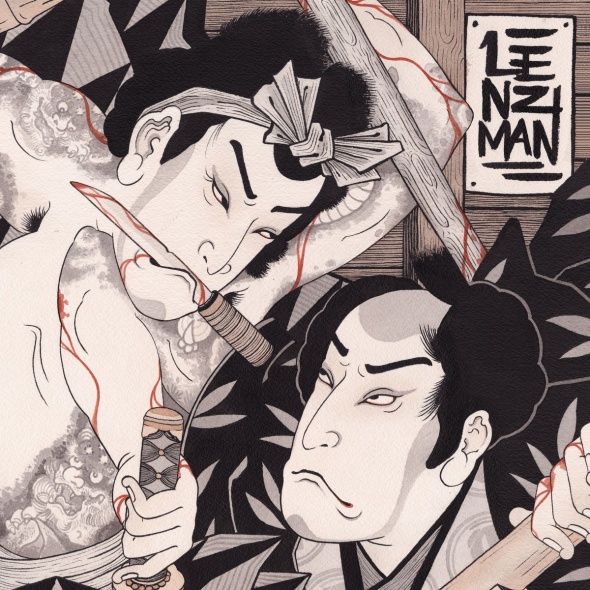 Auch Lenzman meldet sich mit neuen eigenen Produktionen zurück. Nach zahlreichen Remixen, die der Holländer im vergangen Jahr veröffentlichte, ist die Golden Age EP das erste große Werk nach seinem erfolgreichen Debüt Album "Looking At The Stars", welches im Sommer 2014 erschienen ist.
Enthalten auf der EP sind 6 Tracks, die alle samt die signifikante Lenzman Soul Note tragen. Wer das Dope Tape intensiv gehört hat, konnte den ein oder anderen Track schon erahnen und wusste, auf was man sich freuen kann. Egal ob soulful Pianos, deepe Basslines oder entspannte Vocals, die Golden Age EP macht da weiter, wo "Looking At the Stars" endete.
Hilfe bekam der Niederländer wiedermal von altbekannten Gesichtern. So sind mit Steo und seinem Schulfreund MC Dan Stezo, für reichlich Vocals im Titel Track "Golden Age" gesorgt. Mein Highlight auf der EP ist jedoch der Tune "Homie Don't Play That", der gut unter dem Slogan "Parental Advisory Explicit Soul" gehört werden kann.
Auch das Cover kann sich sehen lassen. Statt schlichtem Schriftzug gibt es auf dem Titelbild der Golden Age EP eine kreative Handzeichnung!