Dub Phizix & Strategy – BBC Radio 1 Residency / 08.01.2016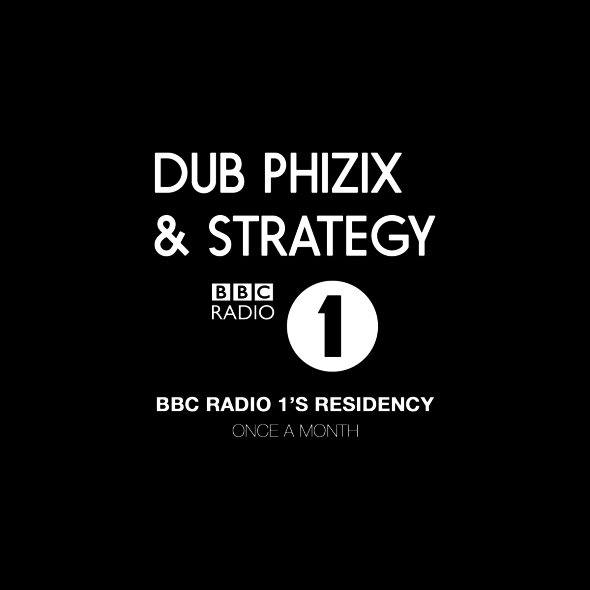 Die Bekanntgabe das Dub Phizix & Strategy ab 2016 eine monatliche Residency auf BBC Radio 1 bekommen sorgte für viel Freude in der Szene. Nun lief die erste Show und enttäuscht zu keiner Minute: Neues, Altes, Dubplates, Manchester Slang und das küren des 'Crisp Of The Month'. Highlight der Show ist für mich der Track 'Windmill Kick' von Sam Binga & Om Unit, der wohl bald als BUNIT002 auf ihrem Label erscheinen wird. Da freut mich sich schon auf Februar.
Die aktuelle Show kann man noch einen Monat auf BBC Radio 1 streamen, ist aber bestimmt auch bald auf Soundcloud oder Hearthis vorhanden.
Tracklist:
01. dBridge & Skeptical Minds – Funk Em Up
02. Homemade Weapons & Gremlinz – After Dark (feat. Collinjah)
03. DRS & Tyler Daley – The View (Strategy Dubplate)
04. Calibre – Iron Balls
05. Policy – Strange Island
06. Fixate – Turbocharge
07. Dub Phizix & Fox – Never Been  (Strategy Dubplate)
08. Ozzie – Lights Out
o9. Chimpo & Trigga – Who Run Tingz
10. Alix Perez – U
11. Fracture – Overload
12. Dub Phizix & Strategy – Jus A Nuvver Divvy
13. Wintermute & Cues – Eulers Disc
14. G. Jones – Lavender Town
15. Was A Be – Choises
16. Breakage – Voyage
17. Break – Late Exclusive
18. Homemade Weapons – Clarlon Call
19. DBR UK – Rugged Edge
20. Sam Binga & Om Unit – Windmill Kick
21. Flowdan – The One (Strategy Dubplate)
22. G. Jones – Broken Glowsticks
23. Shades of Blue – Powers Of Two
24. Levelz – Who Is It
25. Fox – Masterplan (Strategy Dubplate)
26. Commodo – Nook Shot
27. Policy – Fountain
28. Rare Bird – Just Don't
29. LKMX – The Discipleship (Vol. 1)
30. Calibre – Mr Natural
31. Beat Spacek – I Wanna Know (dBridge Remix)
32. Nuage – Endless Green
33. Sabre – Yoga (Alix Perez Remix)