Punchmix Episode 16 – RBYN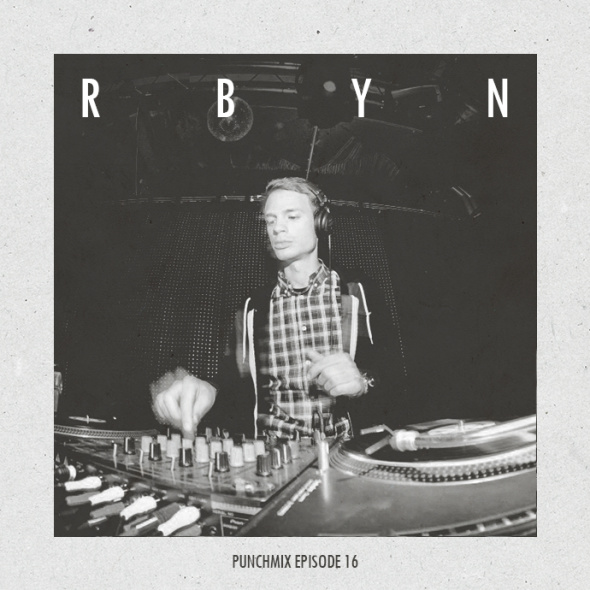 In Episode 16 der Punchmix Reihe werden die Grenzen der halben Stunde gesprengt. Verantwortlich dafür zeigt sich der Berliner DJ und Blogger RBYN, der in seinem Blog Robyn Thinks bereits seit über sieben Jahren über alles rund um deepe Bassmusik informiert.
Seine Leidenschaft zur Musik bringt er allerdings nicht nur durchs bloggen zum Ausdruck, sondern er ist außerdem Teil der Berliner Veranstaltungsreihe 'H.O.M.E.', welche bereits Künstler wie Stray, Coleco oder House Of Black Lanterns in die Hauptstadt brachte.
Seine Karriere startet er klassisch, mit zwei Turntables und etwas Vinyl. Damals noch in Bielefeld, versorgte er schnell deutschlandweit die Floors mit tiefen Dubstepbässen. Nachdem er 2010 mit 'Helter Shelter' schon dort an einer eigene Dubstep- und Drum & Bass- Partyreihe beteiligt war, war der nächste Schritt der Umzug nach Berlin. Dort ist er inzwischen neben den eigenem Blog, bei Project Mooncircles Sublabel und Blog 'Finest Ego' involviert.
In seinem Punchmix lotet RBYN, wie so oft in seinen Mixen, die Genregrenzen neu aus. Der Einstieg in die 80-minütige Reise beginnt mit klassischem Jungle, wirft allerdings schnell ein Blick in die Zukunft. Immer wieder gibt es spannende Welchsel zwischen Footwork und Jungle. Ein gelungener Mix, dem man gut unter dem Motto: 'Roots & Future' laufen lassen könnte.
Listen to PunchMix#16 – RBYN byPunchblog on hearthis.at
Tracklist
01. LTJ Bukem – Atlantis (I Need You)
02. Celestial Trax – Black Silk
03. Sully – Routine
04. Dillinja – Angels Fell
05. Omni Trio – Renegade Snares (Foul Play VIP Mix)
06. Sonis & No Cents – Whoa
07. The Renegades – The Warmup
08. London Grammar – Strong (Fracture Remix)
09. Mark Kloud – Diamond Dust
10. Cadenza & Nasher – Gyal Town
11. Lost City feat. King Mas – Stand (Vocal)
12. Dekko & REN – Chalice Anthem
13. Moresounds – Dead And Bury (feat. Fracture)
14. DJ Zinc – Reachout (Shins-K Remix)
15. Moresounds – Reality Tune
16. Slick Shoota – Jungle Chamber VIP
17. Beach Club & Relic – Playing With Knives (Footwork Jungle)
18. Lennie De Ice – We R I E (Om Unit Edit)
19. Fixate – Throwback Therapy
20. Om Unit – Bardo Realms
21. Dillinja – Deadly Deep Subs (Remix)
22. Nonfuture – Embrace
23. DJ Madd – Every Little Thing
24. Mad Cobra – Shot A Talk (Danny Scrilla Remix)
25. Digid – Other Side Of Town
26. Om Unit & Sam Binga – Full Bones
27. DJ Monita – Luv Ta Luv Ya 2015 (DJ Hybrid Remix)
28. Sonis – Killah Sound
29. Moresounds – Rahstok
30. Doc Scott – Here Come The Drumz (Breakage Remix)
31. Andy C – Roll On

Download & Info
Dauer: 80 Min.
Qualität: 256 kBit/s
Artist: RBYN
Crew: Finest Ego, H.O.M.E.
(Sollte der Download nicht starten, bitte mit Rechtsklick auf "Ziel speichern unter")